Flash factory Introduction.
---
Word map location:
Mini-game start point:
Brian O'Richard.
You can stay in the factory for 15 minutes; until your catalyst runs out; or until you drop your equipment.
Bank Items if you have any on:
Emerald Benedict.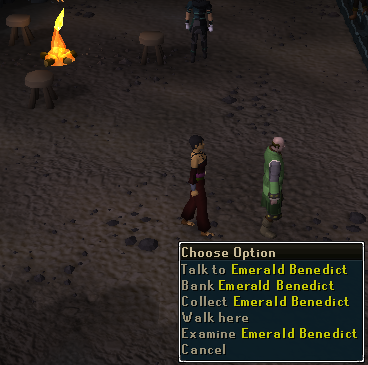 Map of mini-game area:
Inside Flash factory minigame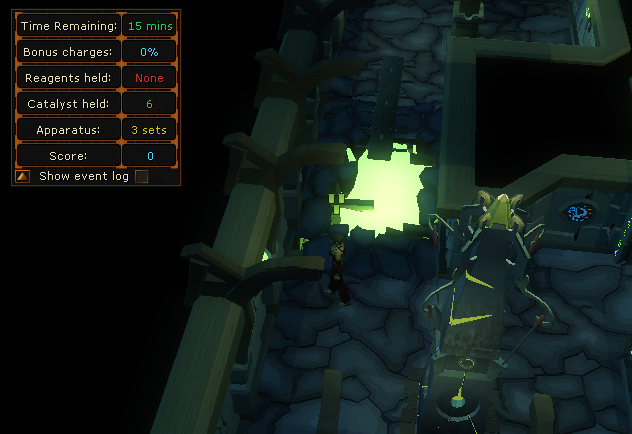 Player stolen crystals.
Call buttons
Only when the call button is blue not red like this photo below, this will allow you to open locked door areas.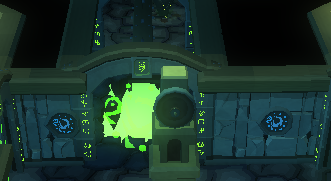 Rewards shop screen:
You, may buy experience in agility or thieving with earned Flash factory points.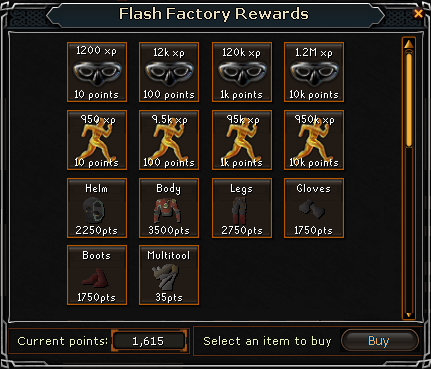 Helm - Improves your luck when searching rubble.
Body - Gives you tow minutes more in the factory per game.
Legs - Give you 50% more catalyst on starting a game.
Gloves - Enhanced your pickpocketing ability in the factory.
Boots - Improve you performance on obstacles in the factory.
Multitool - AH, nostaigia.