Christmas 2011 - A Towering Feast (free and members rewards)

To start : A Tiwerung Feast
Speak to Wizard Sinterklaas, outside of the Wizards' Tower, south of Draynor Village.
Requirements
There are no level requirements, and the event may be completed by both members and free players.
Members will receive a tinsel snake pet, in addition to the other rewards.
While there are some wizards who wish it could be Christmas every day, Sedridor isn't one of them. He's been tasked with organising this year's Wizards' Christmas Banquet: an annual gathering of RuneScape magic-users usually hosted by the Magic Guild.
Not to be outdone, Sedridor and the tower wizards have an ambitious plan to create an extra-dimensional tower dedicated solely to seasonal cheer. It's been an administrative nightmare, though: the imps, conjured to act as waiters, are missing; animated decorations are running amok; and the eccentric goblin and troll chef duo are taking a scarily explosive approach to Christmas catering.

Lend a helping hand to decorate the tower, organise the staff and whip up a feast to challenge even the most rotund of robed bellies. As well as a chance to meet plenty of old friends from the wizarding world, there's also a new emote to be unlocked, a wand to spread festive goodwill to other players, and a tinsel snake pet for members. You'll also unlock a minigame, only available over the Christmas period, where you can pit parties of battle-ready snowmen against each-other in stone-cold thaumaturgical throw-downs!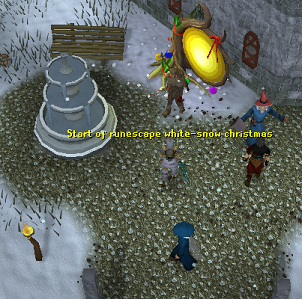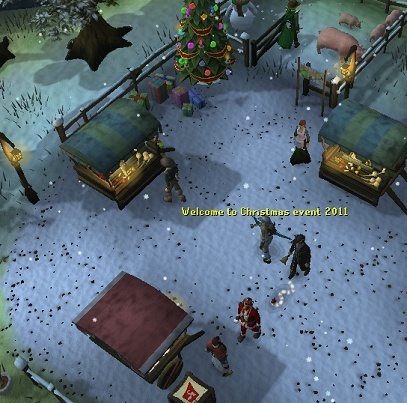 This year, our event focuses on some of the oldest and dearest characters of RuneScape: the wizards of Wizards' Tower! Unknown to many (aside from Party Pete), wizards are among the hardest partiers in RuneScape, and their events are often the result of ten wizard mind bombs too many. Make a feast using a multicannon! Chase rogue decorations around as they make a bid for freedom! Cover the Wizards' Tower basement with snow emitters! Tease Timmy, the imprisoned demon! Even join in with the creation of a snowman army! Rewards include a new Chaotic Cookery emote (based on the aforementioned cannon-based cookery), a curious new wand and a brand new pet (for members only).
Snow puzzle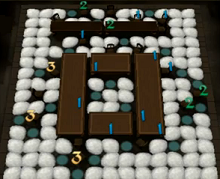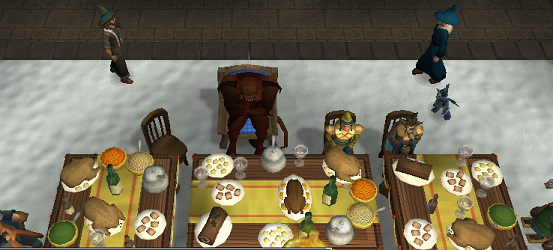 Quest Reward
Click to See:
Extra Christmas Events.
It seems that some of the frosty creations from the Wizards' Christmas Banquet have escaped and are roaming through the world of Gielinor. Lend the wizards a further helping hand by bringing these unruly creations under control! They may appear anywhere, at any time, so keep an eye out; they may also have some snowy surprises hidden on them!